TOYOTA CONFIRMS OPEN-TOP GT 86
...but its not saying when it'll happen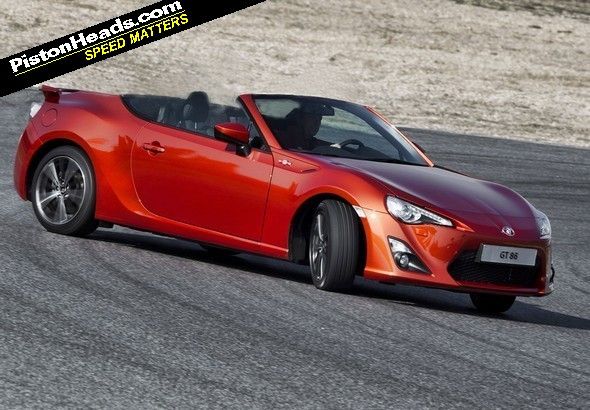 We presume Toyota will do a better job than this...
Toyota looks set to add wind-ruffling sideways fun to the GT 86 by creating a roadster version of the rear-drive sports car.
German car magazine Auto Bild
, chief programme engineer for the GT 86 Tetsuya Tada, said that "the GT 86 was designed from the outset that we can build it as a convertible". But although we know it's hapopening, Toyota has not yet decided when we'll see it.
So the lid will be coming down, but it seems as if the price could well go up - Auto Bild reckons on around 35K euros (£29K), which would make it a fair bit more than the £24,995 ToMoCo is going to charge for the coupe.
In which case we hope it looks a little better than our ham-fisted Photoshop job...