Got board last week so decided to clean up the brakes on my 97 starlet.
Got some kawasaki green caliper paint of ebay and some wire brush and sanding heads for my grinder to clean the dirt of the calipers and drums.
Used a degreaser spray to fininsh of the cleaning and make shure they where all set to paint.
Started of with the drum brakes. Used a sanding disc on the grinder to take of the rust then a wire brush head to take the last bit of grit and dirt of.
If your using the wire brush head on a grinder like I did, make shure you use goggels as the wire brisels fly and can stab into your skin. (if you get one in the eye your backjaxed)
Took three coats of paint to get a nice finish.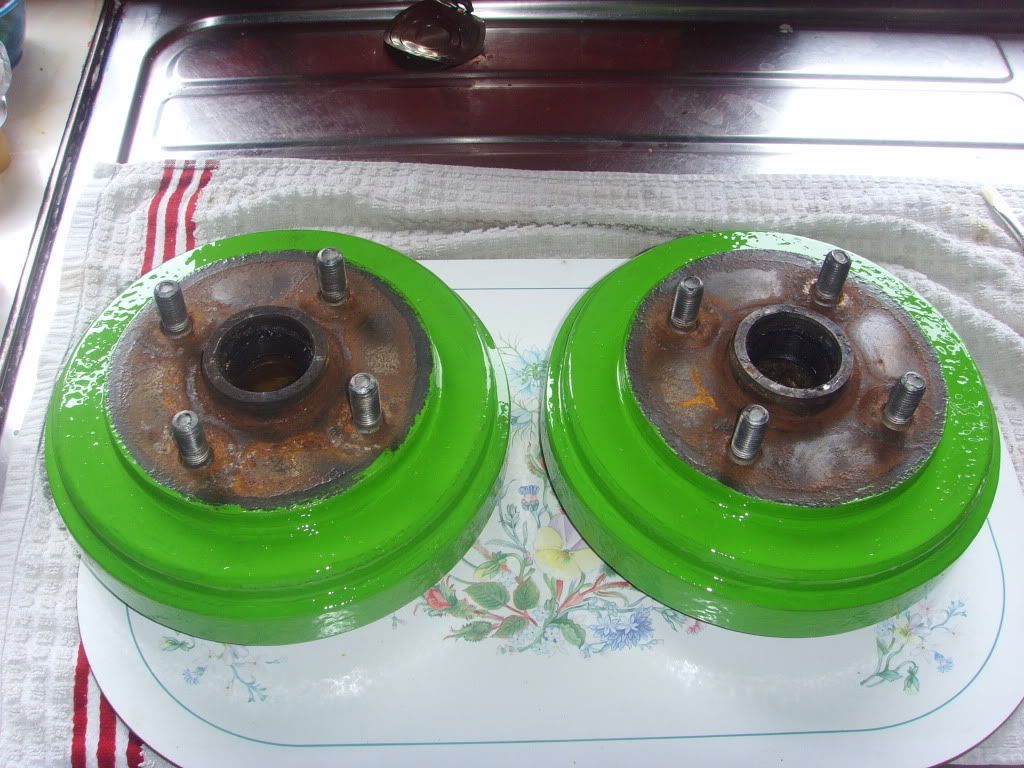 Didn't let the paint dry completely as i needed to get the back wheels back on so i could take of the front calipers. (only have one set of axle stands).
Only let the paint dry for about 2 hours, it was touch dry but just not fully hard. Car was going to be moved to 24 hours to just let the paint dry on the car.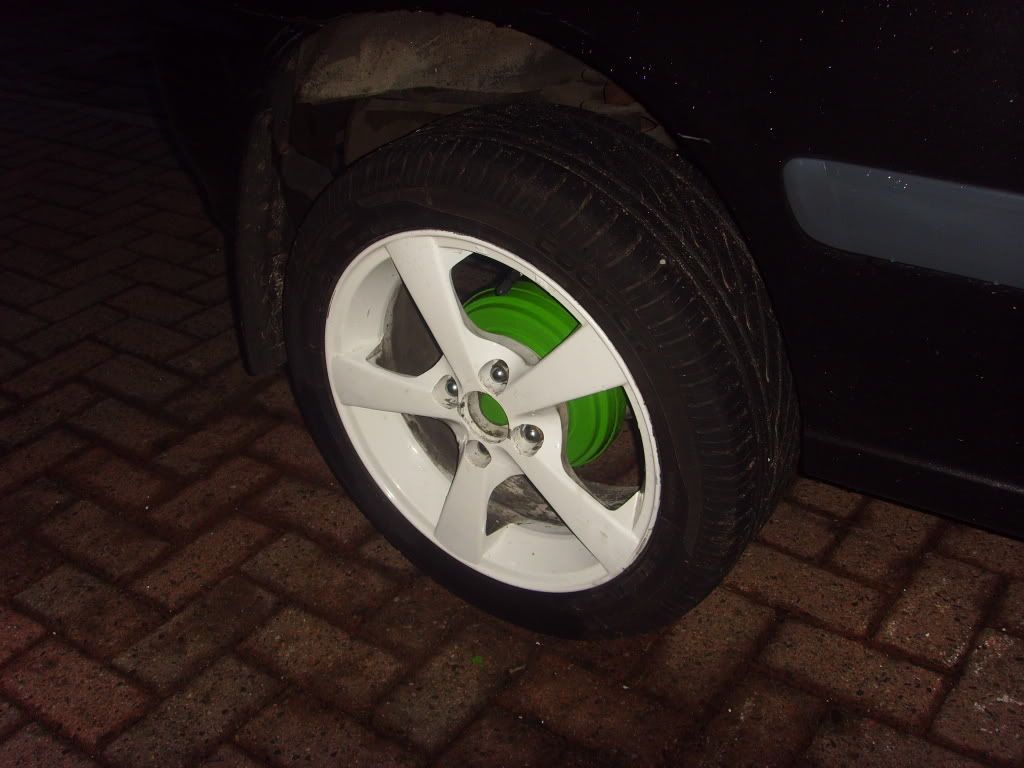 Also got board waiting for the drums to dry so i took the valve cover of the cleaned and painted it to.
The paint says it not sutible for alluminium but i thought id try it anyway.
Turned out all right, been painted for a week now and the paint looks ok on the alluminium valve cover.
Did the front calipers last, these are a bit more difficult to clean due to there shape.
I took the whole caliper off and the brake pad braket to, it means you have to bleed the brakes when you put them back on but its worth the effort.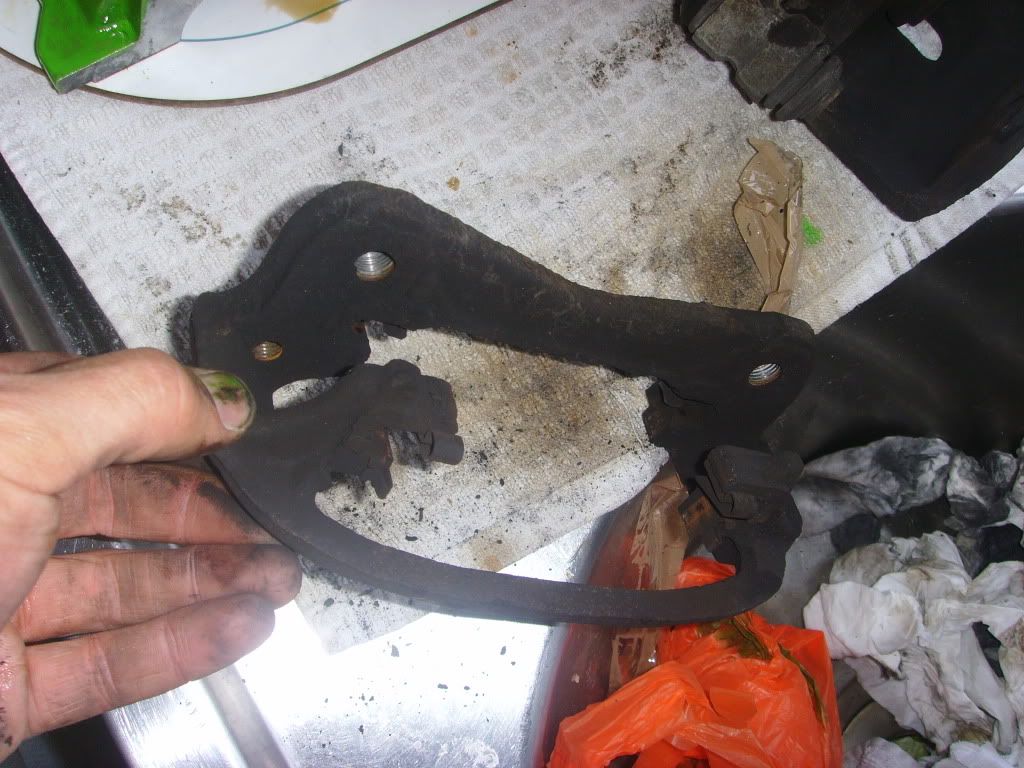 Seeing as the calipers where off i also took the time to clean all the parts to and examin the boots, turns out one of the boots has a hole in it so ill have to get new ones and change them.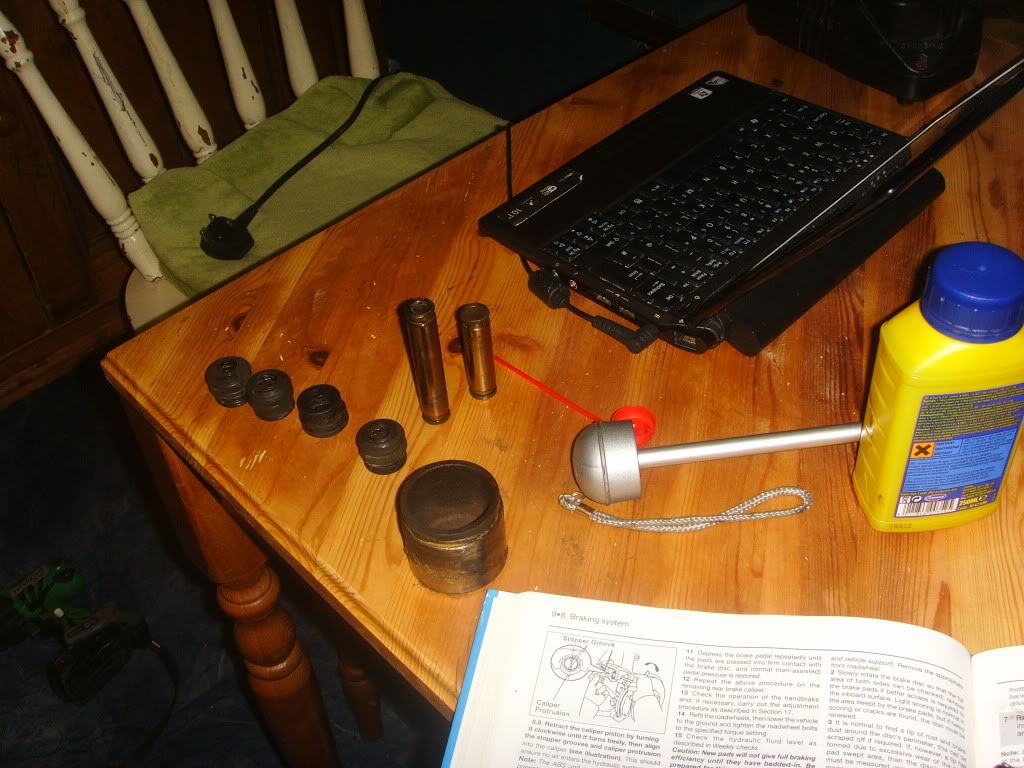 Be careful not to damage or scrape the piston or the boare on the calipers when your cleaning them.
Again it took 3-4 coats of paint to cover the calipers properly and then left them overnight to dry.
Only thing i want to do now is paint the three panels of silver on the door trim to the same shade of kawasaki green.
Dose anyone have any idea about the best way to do this. Was thinking of using the same caliper paint as i cant find any spray paint in the same colour.